Control Panel

My Profile
• Information
• Preference
• Signature
• Avatar

Social
• Chatbox
• Friends and Foes
• Memberlist
• Groups
Messages
• Inbox
• PM sent

Other
• Watched topic
Statistics
We have
115
registered users
The newest registered user is
haivn98
Our users have posted a total of
3581
messages in
300
subjects
Copyright
Fairy Tail © Hiro Mashima
Fairy Tail Online © Itazuki
©opyrighted.
Everything created in this website is of their respective owners and administrators, Hiro Mashima, Itazuki, Wesaam, Michael, and all related topic and forum creators. Information regarding anything cannot be copied unless asked from the creator's permission. Anything such as topics, articles, reviews, posts etc cannot be copied at any time or moment. Anyone who copies the site's content without said creators permission will be tracked down and punished.
Basic Information
Full Name:
Vongola D Niho
Nickname(s):
Shiro, Gin
Gender:
Male
Date of Birth:
August 18
Rank:
D-rank
Guild:
None
Appearance
Shiro is about 173 cm tall and weights 67 kg. He has curly blond hair which are long on top while the rest is shaved, he also has a pony tail which he ties with a brown rubber band. He wears a purple cloth shirt regarding the upper body. As for his lower half, he fits into a simple pair of shorts and always walks with his dirty ol' sandals, he also has an orange cloth tied around his pelvis which supposedly works as a belt. His eyebrows have a weird shape which makes him look as if he is glaring the whole time, a characteristic which becomes more visible because of the scar he has on his left eyebrow. He also has a pair of ring piercings on his ears and a cut that runs from his lower part of the belly right above his stomach that make him look like a pirate. He also has a goatee that reaches his lower lip and golden brown eyes. While very friendly to everyone, he has an intimidating look that makes most people want to pick a fight with him. He always carries a Golden Staff that has the shape of a traditional Chinese dragon which he hides under a piece of sheet, in order to prevent scavengers from attempting to steal it since it has so much value.
Personality
Shiro is a very kind and loving person overall and always puts others above him. However, those who don't know him very well tend to believe he only cares for personal profit and that he will easily backstab others since he makes promises easily and lies a lot. Living the life of a nomad, he steals a lot in order to feed himself and the poor, thus, he has a Bounty in many cities, that always end up in a big chase until he finds a way to escape towards his next refuge. Most civilized people seem to hate him for his actions, where as people from the lowest class of the community treat him like a hero. He seeks power above all and wants to be the strongest man in the whole world. This is the reason he challenges many famous and infamous people, in order to build a name for himself.
Skills and Abilities
Basic Element:
Lightning
Shiro's basic element is lightning. Shiro mostly  uses lightning to make his physical attacks stronger, rather than creating specific shapes with electricity which need patience and time to master.
The Art of the Dragon Claw:
Shiro from an early age used to train his fingers so much he would always almost break them. From an unknown source, he was trained in "the Art of the Dragon Claw". As he calls it. Each hand sign he does means a different attack, while all of them have the meaning of some serpent's attack. Whether it is a dragon, a snake, a turtle or even an alligator.
Serpent Sting:
This ability resembles that of the snake. Shiro pumps electricity on his hand's muscles to increase density and power. This attack is used to hit the opponent's nerves, attempting to temporarily paralyze them, a power that many snakes tend to use.
Thunder's Jaw:
Like a dragon's powerful bite, Shiro gather lightning in and out of his palm the moment he is about to attack. He then clenches his fist, making the grip of his hand so fast and so strong it could even break a stone in pieces, while leaving it burn to ashes from the sudden change of temperature.
Magical Lightning Abilities
Saint's Chaplet: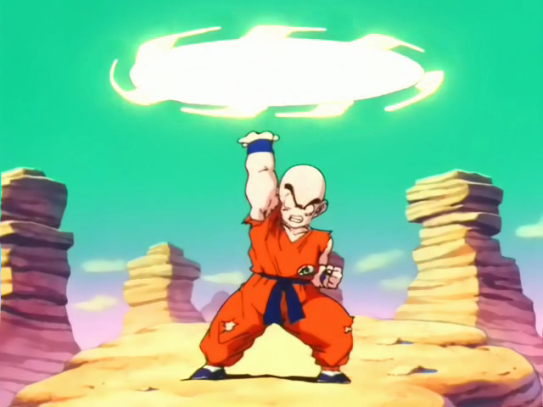 Shiro spins his staff above his head while infusing lightning on it's tips, thus creating a lightning chaplet which makes him look like a saint. He then unleashes this mid-range attack which can cut a very thick tree in half. Even though this attack has long rage, it counts as mid-range since the flying disc's speed drastically falls within a few meters and becomes easy to dodge. The longer the lightning ring flies towards a direction, it also becomes thinner which makes it easy to break apart.
Physical Lightning Abilities:
Overdrive:
Electricity starts flowing through Shiro's whole body. This makes his skin tougher, his body and reflexes become much faster. It also increases his durability since his heart goes into fast pace mode. The disadvantage of this ability is it's after-effects. Since it puts such a heavy toll on the body, when overdrive is deactivated the user becomes paralyzed for a few moments and might even render him unconscious. That is why Shiro uses this attack only when he has no other choice and doesn't tend to battle afterwards.
History
Birth - Age of 15:
Will be revealed later
Happy Birthday! A new adventure begins!
Shiro had just turned 16. After ........ , he was ready to set out and see the world for himself. His first stop was Liprush, he arrived there by ship from another country and stayed there for a couple of weeks. He would do Odd jobs mostly to make a living, as well as do Black Market tasks such as spying an organisation. When he found himself earning more than he expected, he would help the poor people living on the borders of the town. He was also constantly watched by the security and taken into costudy out of suspicion for crimes. He came to realise that he had stayed for too long stuck in this same town as he was getting impatient every day listening about Crocus and  the Guild Shattered Sanctity. Since he would not have any way to earn money until he reached Crocus, he planned a robbery and stole a whole lot from many underground crews he was associated with. As he said his goodbyes to Liprush, Shiro had dug a hole for himself bigger than he could expect. During his trip he was followed by some people as he was surrounded by a group of 50 men right when Crocus was on sight. He was forced to escape through a different path with the loss of a big portion of his earnings and many grievous wounds. He moved towards the East as he found himself in a Village outside Duran Town. Shiro came to realise that he wasn't well aware what magic meant and so he stayed in Duran for a couple of months until he would be ready to face Crocus. He would do all his training in the Duran Forest, completely stressed out and wounded every time he came out of there. This would increase the rumours about the forest, sayings that dragons lived in there. He would also challenge the town's Gym many times and beat many of the people competing there in fights and small tournaments. Shiro now knew more about magic and how it works, and was mostly interested in Lacrimas. He then made his way to Crocus by train which is his current location. As soon as he stepped out of the train, he faced the town as he screamed victoriously.
Last edited by neighty on February 14th 2016, 2:58 pm; edited 8 times in total
Anyone good with photoshop? I would really appreciate it if someone could help me with the character's image.
Sorry to triple post, just wanted to say it's done and ready for approval.
Good app overall, just one thing, that golden staff I ain't got problems or anything but you will have to realize even if you do sell it, you won't get any sort of points. No clarification needed and hence forth, I approve of this app.
Itazuki wrote: This will now be locked to keep things in check regarding your character. If you need to post an update, follow the template given in the character update request and post your update there.
_________________________________

Itazuki

Administrator





Posts :

450


Join date

: 2014-08-26


Age

: 20


Location

: Saudi Arabia, Riyadh.

Character sheet
STR: S-rank
SPE: S-rank



Similar topics
---
Permissions in this forum:
You
cannot
reply to topics in this forum